Wembley Stadium, London
Saturday, May 30
12:30 p.m. EDT, 17:30 BST
Match Officials

Referee: Jonathan Moss
Assistants: Darren England and Simon Bennett
4th Official: Craig Pawson

All-Time in All Competitions: 79 Arsenal wins, 66 Aston Villa wins, 45 draws
All-Time in the FA Cup: 7 Arsenal wins, 3 Aston Villa wins, 3 draws
Arsenal's Path Here

Third Round: Beat Hull City, 2-0
Fourth Round: Beat Brighton and Hove Albion, 3-2
Fifth Round: Beat Middlesbrough, 2-0
Sixth Round: Beat Manchester United, 2-1
Semi-Final: Beat Reading, 2-1 after extra time

Aston Villa's Path Here

Third Round: Beat Blackpool, 1-0
Fourth Round: Beat Bournemouth, 2-1
Fifth Round: Beat Leicester City, 2-1
Sixth Round: Beat West Bromwich Albion, 2-0
Semi-Final: Beat Liverpool, 2-1

Arsenal's League Form: D-W-L-D-D-W
Aston Villa's League Form: W-L-W-W-L-L
Arsenal last won consecutive FA Cup titles in 2002 and 2003,
the latter celebration pictured here.
It's been a weird season, for both of these clubs. I remember a Tim Stillman column, possibly a year or two back, postulating that there have been only two types of Arsenal seasons since the move to the Emirates: the one where Arsenal start strong and their title hopes collapse in the spring and the one where Arsenal start weak and they scratch-and-claw their way into a Champions League spot.
Last season was the former, this season was the latter. In the end, Arsenal finished with 75 points, four points fewer than last season but one place higher in the table. Still, the mood around the club is positive, thanks to an excellent spring run coupled with the avoidance of August's Champions League qualifier. Some, however, will choose to be negative over the fact that Arsenal never truly challenged for the title this season. There's no middle ground with Arsenal fandom, is there?
For Aston Villa, they survived relegation by just three points, sacked their manager in February, and at one point went over six league matches without scoring a goal. They've been better under Tim Sherwood, however, and will relish their position as underdogs in this final. They're playing with house money.
There's less pressure on Arsenal in this year's final, since "one year without a trophy" doesn't have the same ring as nine. Still, a loss would be a massive disappointment for the club.
The FA Cup has been successfully defended on eight previous occasions; Arsenal themselves accomplished the feat in 2002 and 2003. A win tomorrow would make them the fourth club to achieve that accomplishment more than once, along with Wanderers F.C., Blackburn Rovers, and Tottenham Hotspur.
So, that would be one less thing they could say they have over us.
Arsenal Squad News
Out: Welbeck (knee)
Doubts: Debuchy (hamstring,) Arteta (match fitness)
Wojciech Szczesny stares off into the distance, wondering if
he will get the start in goal.
The discussion of Arsenal's potential matchday squad is simplest when discussing the injury list, which is refreshing. Danny Welbeck is the only certain absence, his knee injury keeping him out of action. It's a shame that he'll miss the final, as his winning goal at Old Trafford will leave an indelible mark on this cup run.
There are other doubts in the squad as well, though everyone else is at least back in training. I just don't see an appearance on the cards for Mikel Arteta, or starts for Mathieu Debuchy or Alex Oxlade-Chamberlain, the latter of whom looked a bit rusty in a 15-minute cameo last week.
So, that means the difficult part of the squad discussion comes down to actual player selection. There are certain selections that are obvious. Debuchy's injury means Hector Bellerin will start at right back. Per Mertesacker and Laurent Koscielny will start as the center back pairing. Francis Coquelin, Santi Cazorla, Mesut Ozil, and Alexis Sanchez should all start in midfield.
As for the other four positions... Will Arsene Wenger stick with Wojciech Szczesny as his cup keeper or go with his number one, David Ospina? Will Nacho Monreal return at left back or will Kieran Gibbs, who has started the last two matches, retain his place? Will Aaron Ramsey or Jack Wilshere start? Will Olivier Giroud or Theo Walcott start? Will it be some mix-and-match two of the four of them? Ramsey up top! Walcott deep! Mayhem!
Predicted XI:
Szczesny, Bellerin, Mertesacker, Koscielny, Monreal, Coquelin, Cazorla, Ozil, Alexis, Ramsey, Giroud.
Aston Villa Squad News
Out: Steer (cup tied,) Herd (knee,) Clark (knee,) Kozak (back)
Doubts: Given (groin,) Okore (knee,) Richardson (calf)
Jed Steer played last weekend for Villa, but will not be
available in goal tomorrow. So much for giving your cup
final keeper a run out in the last regular season game...
Aston Villa have a few more injuries to contend with than Arsenal. To start, they have a similar question in goal: start their number one (Brad Guzan) or go with their cup keeper (Shay Given)? To complicate this, Given missed last week's match with a groin injury, so perhaps Tim Sherwood's mind will be made up for him. Third-choice keeper Jed Steer started in Villa's 1-0 loss to Burnley last week, but he's cup tied for this match, as he played in the FA Cup for Yeovil Town while out on loan. In addition, Kieran Richardson is a doubt at left back with a calf strain. Jores Okore is a doubt at center back with a knee problem.
Three players are out completely through injury: Chris Herd and Ciaran Clark will both miss out through knee injuries, while Libor Kozak is out with a back injury.
Predicted XI:
Guzan, Bacuna, Vlaar, Baker, Richardson, Delph, Westwood, Cleverley, Grealish, Agbonlahor, Benteke.
Arsenal's Season in Brief Review
Arsenal's 2-0 win at the Etihad meant progress was made
in some form this season, even without a title challenge.
Arsenal's early season struggles were marked by draws in matches they should have won, a condition largely exacerbated by the broken leg Olivier Giroud suffered in the second league match of the season. While Arsenal were unbeaten in their first six league matches, they had only won two of them, and a 2-0 defeat at Chelsea left the Gunners in 8th at the October international break.
November was not kind to Arsenal, as it rarely is, and their 3-3 draw against Anderlecht in the Champions League condemned them to a second place finish in the group. After consecutive losses to Swansea and Manchester United, the Gunners were still in 8th after 12 league games. Two straight wins brightened things up a little, but a 3-2 loss at Stoke on December 6 marked, arguably, the season's nadir.
The return of Olivier Giroud to the lineup meant Arsenal started to rattle off more wins, though the three-match ban he took at the end of the 2014 calendar year meant that Arsenal struggled without his influence a bit more, en route to a New Year's Day loss at Southampton. Arsenal still sat 6th in the table with 18 matches left to play.
The noisy neighbors started talking of a power shift when they won at the Lane on February 7, but that match was Arsenal's only league loss over a 12-match span; the Gunners won the remaining 11 and had second place in their sights by the end of April. Unfortunately, their league success did not follow them to Europe; Arsenal crashed out of the Champions League knockout phase at the first hurdle for the fifth season in a row, this time to Monaco.
Arsenal won just twice in their final six league matches, all following their FA Cup semi-final win at Wembley, to essentially stumble from second to third, but if they can retain the FA Cup title with a win tomorrow, their season (and the avoidance of next year's Champions League playoff) has got to be considered a step forward.
Aston Villa's Season in Brief Review
Paul Lambert saw some things this season, man.
You may not remember it now, but Aston Villa were unbeaten in their first four league games, winning three of them, including a 1-0 win at Anfield, though they were unceremoniously dumped out of the League Cup at the first hurdle by Leyton Orient. Arsenal defeated the Villans 3-0 the week after the Villa win in Liverpool, which turned out to be the first of six consecutive losses. Villa followed that with three straight draws. They had 10 points on September 13. They had 13 points on November 29.
Two straight wins, over Crystal Palace and Leicester, briefly bounced Villa to 11th in the table. They then went another 12 without a win, drawing three of the first five in that run before losing seven straight. They went over six matches (specifically, 659 minutes) without a goal during the winless stretch. On February 11, Paul Lambert was sacked.
In early March, Villa beat local rivals West Brom twice in one week, first in the league to snap their losing streak, then in the FA Cup sixth round to punch their ticket to Wembley for the first time since their semi-final loss in 2010.
Under the guidance of Tim Sherwood, Villa won five out of nine league matches after the seven-match losing streak, giving them enough points for safety. During that stretch, they defeated Liverpool in the FA Cup Semi-Final to earn their spot in tomorrow's final. Unfortunately, they ended the league season on a down note, capitulating 6-1 to Southampton and 1-0 to last place Burnley.
Match Facts
Arsenal's 5-0 win over Villa at the Emirates was their largest
margin of victory of the season.
Arsenal won the two league meetings between these two sides this season by a combined 8-0 scoreline. At Villa Park in September, Arsenal scored three goals in four minutes via Mesut Ozil, Danny Welbeck, and an Aly Cissokho own goal. That was plenty enough for the Gunners as they maintained over 70% of the possession against a Villa side that was battling through a few illnesses.
Villa had no excuses at the Emirates in February, however, as they had more than half of the possession but generated just two shots on target. Arsenal led on eight minutes through Olivier Giroud but did not open the floodgates until near the hour mark. Mesut Ozil doubled Arsenal's lead in the 56th minute, Theo Walcott made it three in the 63rd, Santi Cazorla made it four from the penalty spot in the 75th, and Hector Bellerin opened his account to make it 5-0 in injury time.
The Villans have just three wins in their last 34 matches against Arsenal across all competitions; bizarrely, all three of those wins have come at the Emirates.
Previous FA Cup Ties
Arsenal's last FA Cup tie against Villa featured a two-goal
comeback. I forgot about that weird "Forward" crest we had
that season.
Arsenal and Aston Villa have met 10 times in the FA Cup; Arsenal have won seven of the ten ties. Three matches ended drawn and required replays; Arsenal won two of the three replays played.
The clubs most recently met in the fourth round in 2012 at the Emirates. Arsenal trailed 2-0 at halftime after goals from Richard Dunne and Darren Bent, but stormed back with three goals in seven minutes, including two from the penalty spot.
Prior to that, the clubs had not met in the FA Cup since 1983 and they have never met later than the sixth round. Arsenal's seven wins came in 1926 in a replay, 1928, 1931 in a replay, 1954, 1956, 1983, and 2012. Aston Villa's three wins came in 1929, 1934, and 1974 in a replay.
The Referee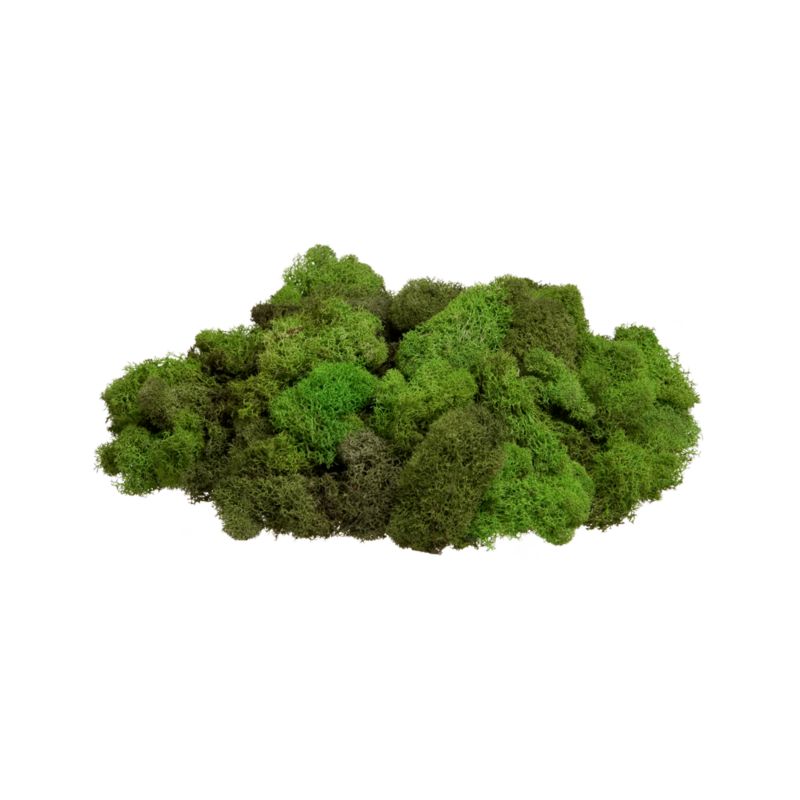 How the hell is this green stuff supposed to keep up?
The referee is West Yorkshire-based Jonathan Moss. Moss's appointment has been considered an odd political decision by the Football Association, as rumor has it the FA does not want Mark Clattenburg to be the English appointee to the Euros next summer. On the other hand, Clattenburg had to pull out of working Arsenal's match last weekend with an injury, so maybe the whole controversy is moot. Remember, a referee may only take charge of one FA Cup Final in their career.
Arsenal have seen Moss in nine competitive fixtures all-time and they have won all nine of them. Two of those matches were this season: the opening day 2-1 win over Crystal Palace, aided by an 89th minute Jason Puncheon red card, and the 3-0 win over Stoke in January, in which he failed to sanction Marko Arnautovic for the shove that cost Mathieu Debuchy three months with a separated shoulder.
Arsenal are not completely unbeaten with Moss in the middle, as he did take charge of a 2013 Emirates Cup match against Galatasaray, in which he awarded the visitors a dubious penalty following a Didier Drogba tumble, en route to their taking the title.
Aston Villa have an all-time record of six wins, five losses, and two draws with Moss in the middle. One of the five losses was to Arsenal, at Villa Park on December 21, 2011, when Yossi Benayoun scored a late winner from a corner. All four of Villa's other losses with Moss as referee have been lopsided: 4-1 to Southampton and 5-0 to Manchester City in 2012; 4-0 and 3-0 to Tottenham last year, the former coming in the League Cup.
Villa have seen Moss twice this season, first for a 0-0 draw at West Ham in January and most recently for a 2-1 win over West Bromwich Albion in March.
On a personal level, Moss was born in Sunderland but played football in the United States in college, for Central Connecticut State, before coming back to England and completing his education at the University of Leeds. He also played junior level football for Sunderland and Millwall before quitting to focus on his studies. His first Premier League refereeing appointment was supposed to be an Aston Villa match, against Wigan Athletic, but it was postponed by snow. His first match ended up being a Birmingham City win over Blackpool in January of 2011.
John Painting is a contributing writer to the Modern Gooner and is super excited for summer break this year, you guys. You can follow him on Twitter @zorrocat, so you can keep in touch with him over the break. Maybe we'll have a pool party, or something.