Emirates Stadium, London
Tuesday, February 10
2:45 p.m. EST, 19:45 GMT
Match Officials

Referee: Mike Jones
Assistants: Mark Scholes and Mick McDonough
4th Official: Anthony Taylor

Reverse Fixture: Leicester 1 - 1 Arsenal
This Match, Last Time: Arsenal 2 - 1 Leicester (May 15, 2004)
All-Time in All Competitions: 60 Arsenal wins, 28 Leicester wins, 44 draws
Arsenal's League Form: W-L-W-W-W-L
Leicester's League Form: W-D-W-L-L-L
Dogfight!
Watching West Ham United lead Manchester United for much of the second half on Sunday only to concede a late equalizer that sent me to the bathroom to vomit (or was that the hangover?), I remarked that there's so much parity towards the top of the table this season that a very talented club is going to come in seventh.
That's the battle Arsenal finds themselves in now: eight points separate third from eighth place. Arsenal basically find themselves in the middle of that pack; three points out of third, yet sitting in sixth place. It'll be a dogfight between Arsenal, Southampton, Manchester United, Tottenham Hotspur, Liverpool, and West Ham United. Four of these six clubs play each other during this midweek round of fixtures, as Spurs visit Liverpool at Anfield and the Hammers head to Southampton, which means points will be dropped.
From Arsenal's perspective, last place Leicester is not the kind of club you can drop points to at home and expect to finish third. Anything less than all three points today will be much more damaging in the long run than last weekend's derby loss.
Arsenal Squad News
Out: Oxlade-Chamblerain (groin,) Debuchy (shoulder,) Arteta (calf,) Wilshere (ankle,) Diaby (calf,) Gnabry (knee)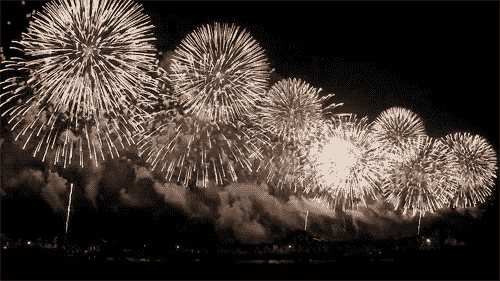 ALEXIS SANCHEZ IS BACK!!! !!!!!!!!!! !!!!!!!!!! !!!!!!!!!! !!!!!!!!!! !!!!!!!!!! !!!!!!!!!! !!!!!!!!!! !!!!!!!!!! !!!!!!!!!! !!!!!!!!!! !!!!!!!!!! !!!!!!!!!! !!!!!!!!!! !!!!!!!!!! !!!!!!!!!! !!!!!!!!!! !!!!!!!!!! !!!!!!!!!! !!!!!!!!!! !!!!!!!!!! !!!!!!!!!! !!!!!!!!!! !!!!!!!!!! !!!!!!!!!! !!!!!!!!!! !!!!!!!!!! !!!!!!!!!! !!!!!!!!!! !!!!!!!!!! !!!!!!!!!! !!!!!!!!!! !!!!!!!!!! !!!!!!!!!! !!!!!!!!!! !!!!!!!!!! !!!!!!!!!! !!!!!!!!!! !!!!!!!!!! !!!!!!!!!!
That's really the only change. Jack Wilshere is back in full training, too.

Maybe there'll be some rotation, I have no idea...
Predicted XI: Ospina, Bellerin, Mertesacker, Koscielny, Gibbs, Coquelin, Flamini, Cazorla, Alexis, Walcott, Giroud.
Leicester Squad News
Out:
Schmeichel (foot,) Wood (foot)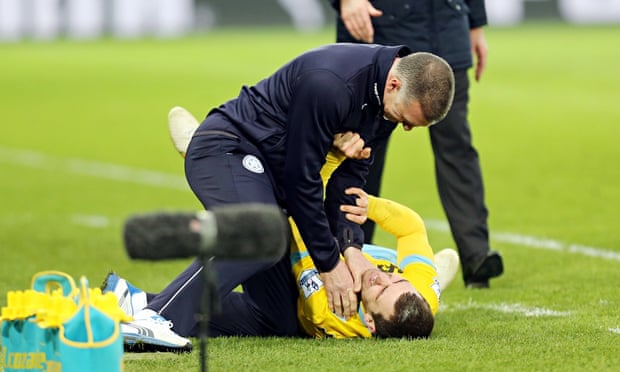 Lol, wut?
In terms of absentees, Leicester City will be without Chris Wood until around next week and Kasper Schmeichel until March, both because of foot injuries.
The big news out of Leicester this weekend, however, was the confusing status of manager Nigel Pearson. On Sunday night, there were a significant number of well-sourced articles claiming Pearson had been sacked following a bizarre incident on Saturday against Crystal Palace where he appeared to grab Palace midfielder James McArthur by the throat. As of right now, it appears that Pearson still has his job.
Pearson has occasionally gone with a defensive 4-5-1 in road games, such as their 2-2 draw at Anfield, but after the £9m purchase of Andrej Kramaric in January, the Foxes have an extra option up top and are likely to stick with their preferred 4-4-2.
No team utilizes the wings as much as Leicester. 76% of their passes in league play have come along the wings; that's the highest percentage in the top flight. I expect much of the attack will come through Jeffrey Schlupp along the left wing; without Mathieu Debuchy for much of the season, Arsenal have been exposed often down their right defensive side. On the other hand, most of Leicester's attacking this season has actually been done down the right, through Riyad Mahrez.
Predicted XI:
Schwarzer, Simpson, Morgan, Wasilewski, Konchesky, Mahrez, Cambiasso, James, Schlupp, Ulloa, Kramaric.
Current Form
This lumberjack condemned Leicester to defeat at the weekend.
It's been a season of fits and starts, one where Arsenal just can't put together a month of solid form. The 2-1 loss at White Hart Lane on Saturday snapped Arsenal's longest winning streak of the season at five matches, across all competitions. In preparation for this section, I was all set to point out just how long it's been since Arsenal went a season without a winning streak of six or longer... until I found the answer was two seasons ago.
Yes, in 2012/13, Arsenal's longest winning streak, across all competitions, was five. In fact, that winning streak didn't happen until March 13 through April 13 and it directly followed a 2-1 loss at White Hart Lane (you may remember Andre Villas-Boas saying Arsenal were in a "negative spiral.") Spurs were seven points clear of Arsenal on March 4 following that match; as you may know and as the song goes,
it happened again
.
Arsenal's struggles for form this season aren't really any different than in seasons gone by; the difference is the quality of the other clubs around them this year.
As for Leicester City, they've been stapled to the bottom of the table since a six-game losing streak in December, which came as the latter portion of a 13-match winless run. They responded in January, going unbeaten in three with wins against Hull and Aston Villa and a 2-2 draw at Anfield, but have since lost three straight. They are four points back of 17th place Burnley for safety. They will play five of the top eight clubs in the table over the course of their next seven league fixtures.
Match Facts
Arsenal learned in August how hard it is to defend when
you're that blurry...
These sides played out a 1-1 draw at the King Power Stadium in the reverse fixture back in late August. It was Arsenal's first league match without the injured Olivier Giroud and the display of toothlessness up front could not have come at a better time; the club bought Danny Welbeck the following day as the transfer window closed. Alexis Sanchez had the opening goal, but Leonardo Ulloa pulled back an equalizer two minutes later by beating a dazed Laurent Koscielny, who had suffered a head injury earlier in the match. Koscielny was eventually pulled for Calum Chambers only four minutes after Ulloa's goal.
The last time this fixture was played, it was the final day of the 2003/04 season, Arsenal had already won the league, and Leicester had already been mathematically relegated. The only question was whether Arsenal could complete the league season unbeaten. The Foxes had other ideas; ex-Arsenal striker Paul Dickov gave the visitors a 1-0 halftime lead. Arsenal were awarded a penalty just a minute after the restart which Thierry Henry put away and Patrick Vieira scored in the 66th to give Arsenal the victory and the first unbeaten season in the modern era.
Arsenal are unbeaten in their last 21 home matches against Leicester, across all competitions. The Foxes' last win in the red part of North London came on September 8, 1973 by a 2-0 scoreline. Leicester have won only six of the 58 league matches played between these two sides in London.
The Referee
Here's Mike Jones sending off Samir Nasri.
I figured you'd all appreciate that.
The referee is Chester-based Mike Jones. Jones has taken charge of one Arsenal match so far this season, the 3-0 win at Aston Villa in September. Arsenal have a strong record overall with Jones as the referee, winning 12, losing two, and drawing one. The Gunners split two matches with Jones as the referee last season, losing 1-0 at Stoke to a debatable penalty, then winning 1-0 over West Brom late in the season when the result was academic for both sides.
This will be Jones's fourth Leicester City match of the season; previously, he took charge of Leicester's opening day draw with Everton, their 2-0 loss at Swansea in October, and their 2-2 draw with Liverpool on New Year's Day.
Jones has not taken charge of a Premier League fixture since that New Year's Day match. He worked the FA Cup tie between Birmingham City and Blyth Spartans the following weekend and has only taken charge of two Championship matches since then. Jones was dropped in early December after wrongly booking Sergio Aguero for diving, in what was ultimately a 3-0 win for City over Southampton.
Around the League
Tuesday: Hull City v. Aston Villa; KC Stadium, Kingston upon Hull
Tuesday: Sunderland v. Queens Park Rangers; Stadium of Light, Sunderland
Tuesday: Liverpool v. Tottenham Hotspur; Anfield, Liverpool
Wednesday: Chelsea v. Everton; Stamford Bridge, London
Wednesday: Manchester United v. Burnley; Old Trafford, Manchester
Wednesday: Southampton v. West Ham United; St. Mary's Stadium, Southampton
Wednesday: Stoke City v. Manchester City; Britannia Stadium, Stoke-on-Trent
Wednesday: Crystal Palace v. Newcastle United; Selhurst Park, London
Wednesday: West Bromwich Albion v. Swansea City; The Hawthorns, West Bromwich
--
John Painting is a contributing writer to The Modern Gooner and also a ghost! You can follow him on Twitter @zorrocat for ghost things. Can ghosts tweet? I guess so...